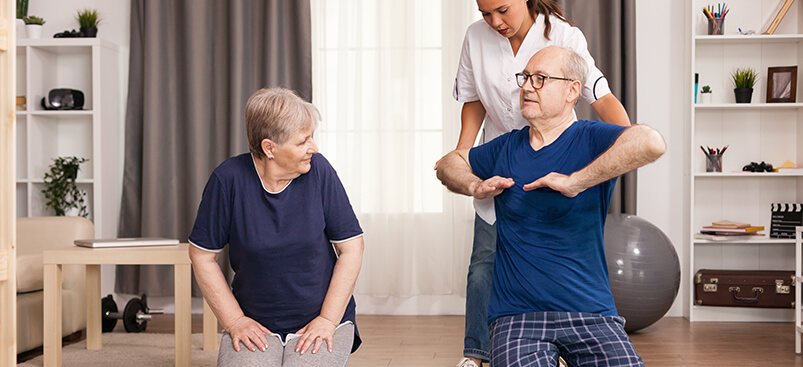 Skip The Waiting Room!
Call Us To Bring Medical Care at Home.
Save Time and Energy by Easily Book Our Agent Visit at Your Doorstep Within Minutes.
Physiotherapy Service at Home
Physiotherapy and Rehabilitation at Carevive focus on restoring function and improving quality of life for patients with pain and/or physical impairment and disability. Whether as part of an overall recovery program or even strengthening for athletes or active people, our physiotherapists work with people with a variety of conditions and needs.
Our team specialises in the diagnosis, management, and follow-up care of :
Spinal Disorders
Joint Mobility / Post
Surgical hip and knee replacement
General musculoskeletal disorders
Cardiac physiotherapy
Sports injuries
Neuro Rehabilitation
Need some advice from our experts?
Request a Call Back Today Now!
At Carevive, we are consistently providing flexible and affordable quality medical care at home. We are just a call away from you to take care of your loved one or you.