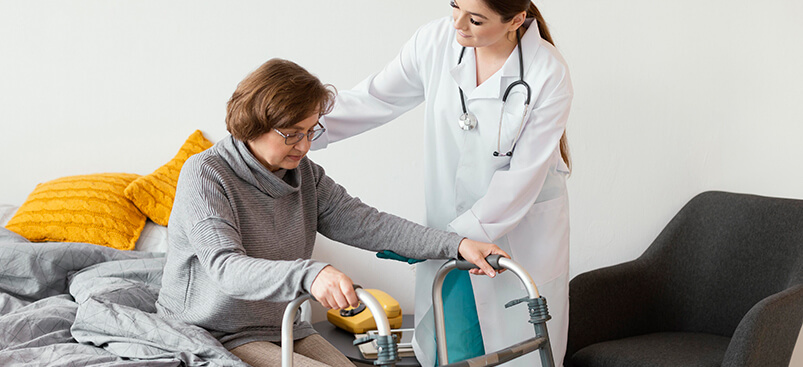 Skip The Waiting Room!
Call Us To Bring Medical Care at Home.
Save Time and Energy by Easily Book Our Agent Visit at Your Doorstep Within Minutes.
What is Home Nursing ?
You want what's best for your health! Then it can be when you come to the hospital or the hospital comes to you!! We here at Carevive provide you the best nursing services from the comfort of your home. The care provided to the patient at the hospital is now can be efficiently provided at home, this is called a Home Nursing Service. Patients during recovery who have gone through trauma require specialized care for the long/short term. Instead of occupying beds at hospitals, home nursing agencies do the needful more effectively at the minimal cost in comparison to hospitals. All the specialized treatment is carried out by professional nurses. Home nurse service treat patients with care, love, respect and also schedules the patient's routine as per respective needs. Personal Nurse at home is the best choice for the people who need constant support and assistance in their difficult times.
Short Term Nursing Care
We bring you experienced and state certified nurses. They visit your home for all procedures such as injections, infusions, wound dressing, catheterization, vital checks, vaccinations, etc. ensuring the highest quality of treatment at home.
Long Term Nursing Care
Our Long Term Nursing care team caters to conditions ranging from chronic care, post-surgery care, intensive care, geriatric care and monitoring vital signs for critical patients with stay-at-home-nurses for 12 to 24 hours.
Need some advice from our experts?
Request a Call Back Today Now!
At Carevive, we are consistently providing flexible and affordable quality medical care at home. We are just a call away from you to take care of your loved one or you.