Experienced Nursing Attendant For Wound Dressing At Home In Delhi NCR
Are you suffering from a wound some or other time? So, proper wound dressing and right-wound care become inevitable for quick wound healing. Carevive Home Healthcare is a top-rated nursing bureau in Delhi, that offers world-class medical treatment with proper vaccination at your doorstep. In such circumstances, the assistance of nurses for wound dressing at home turns out to be a boon for immediate relief. You can book our expert wound care nursing for wound dressing to take appropriate care of your wound at your doorstep. Depending on various types of wounds. And, our well-trained and experienced wound dressing nurses are skilled in caring for each type of wound.  We give the best to you, And your good health is our concern.
Call Now +919999552193 , 9999552192 For Nurse Staff
We at Carevive Home Healthcare have quality-based medical treatment in a professional manner, especially for an elderly patients at home. We are renowned for our quick response to all types of patients, emergency cases, and regular patients, newborns baby, We aim to offer you the best wound dressing at home services on an extensive budget in a professional manner. Our well-experienced nurses would not online dress your wound properly but also take good care to promote its quick healing. We serve all types of wound dressing at home-depends on the wounds' circumstances. Hire our home attendant for wound dressing at home services with great consultation and guidelines. Now, you book us.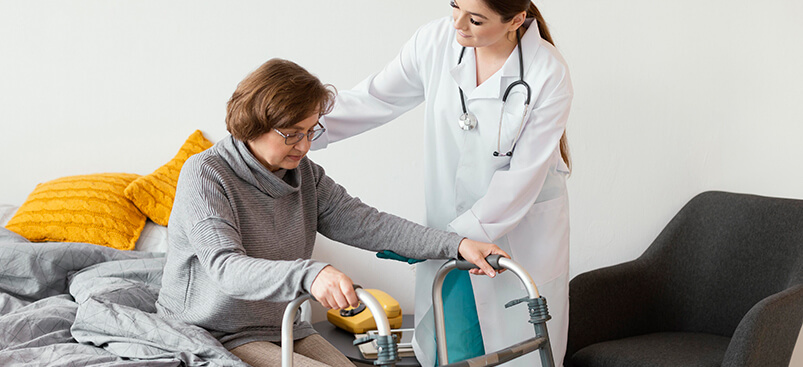 Wound dressing at home care involves certain important steps which can be stated as follows:
Providing instant care of any wound dressing at home.  
Compressions.
Usage of bandages.
The treatment of infections caused by the wound.
Recover or increase the flow of blood. 
Benefits Of Our Wound Dressing At Home Care:
Our expert and caring nurses provide all necessary care instructions to you for proper healing. Our nurses have a good command and are well-knowledgeable about wound dressing at home. 
Wound Dressing At Home Promotes Healing: If you suffer from post-surgical wounds, injuries, and pressure sores, wound dressing at home, by our skillful nurses prevents you from traveling to the hospital or clinical, saves your energy, and saves you from exertions. 
Regular Wound Dressing At Home Prevents Complications: If you have deep wounds that need a lot of care prevent them from getting affected with possible complications. We offer all complete wound dressing at-home services in a comfortable manner avoiding the chance of infections.
We deliver quick relief of wound dressing at home.
We are 24×7 hours at your doorstep.
Budget-friendly services.
Other vaccination facilities at home. 
Fast ambulance and medical equipment on rent are here. 
Now, you suffer from deep wounds. So, we dedicated wound dressing at home without any risk.